..We can close SSANU-UNILAG — President
.Impeachment of 3 UNILAG-SSANU officers illegal – Chijoke
By Dayo Adesulu
University of Lagos (UNILAG), Senior Staff Association of Nigeria Universities (SSANU), has threatened to pullout from the national body for what it described as connivance with the UNILAG chapter executive officer to defraud the institution.
This is just as the institution has also suspended the chairman, secretary and its treasurer of the union for alleged misappropriation of N19 million meant for the union.
Speaking to journalists during their congress slated for Thursday which was eventually postponed, the acting chairman UNILAG/SSANU, Comrade Gbenga Adenaiya said: "We will be forced to pullout of the national body of SSANU for their failure to addressing the petition on fraud which its executives submitted since November last year."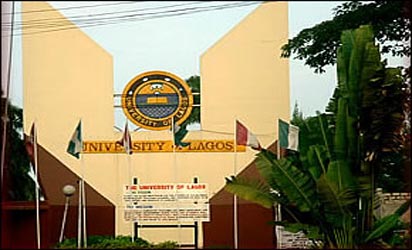 According to him, the three principal officers were impeached since November 2017, adding that after their impeachment, they continue parading themselves as the executive of union.
He said: "The national body of SSANU had sent two sets of delegations to UNILAG. The first was sent in October 2017, they came and listen to the stakeholders and were briefed of their stand. Second delegation led by the zonal chairman, Alfred Jimoh came April 2018, met the stakeholders and called for a congress.
"He invited both the impeached officers and the present officers, but the impeached officers shunned the meeting and we made our stand known that they remain impeached.
"The only thing we expected the national body to do is to rectify the decisions that have been taking here, which it never did. That is why UNILAG authorities refused to have this congress, saying that they want a rectification from the national body.
"The three principal officers were abusing their offices, not democrats and involved in various fraudulent activities. We realized that if we allowed them unchecked, the SSANU-UNILAG branch would turn to ATM for the officers that are administering the union.
"Before their impeachment, the allegations were investigated by five man committee and found them wanting.
"As it is, it is the national body that is holding us to ransom. If would have communicated with the university and rectify things.
"If the national body refuses to address this issue as soon as possible, we don't have any option than to pullout of the national SSANU. We are ready to withdraw our membership from SSANU and form another union. "There is freedom of association, if we decide not to be members of SSANU again,so be it. If we form another union here in UNILAG, it will extend to another university."
Also speaking, the past UNILAG-SSANU, Prince Oriwaye Adefolalo said: "SSANU national president, Comrade Samson Chijoke is a corrupt man to the core."
According to him, all the allegations against Comrade Adetomi Adetola, the impeached chairman were communicated to SSANU president, but because he sees him as a friend, he did nothing about it.
He said: "We are going to disown him because he's a corrupt leader.
"The previous executive at UNILAG left N19 million, but when the present chairman came, he meant N14 million. "For more than two years, he did not remit check up dues. Chijoke is covering him because he benefits from him. "Since November last, UNILAG-SSANU has ceased to remit money to the national body because we believe Chijoke is corrupt. Even when the national body said we should be remitting money into their pulse, we refused because we do not trust Chijoke, the national president. Chijoke is corrupt and that is why there are crisis in all the universities.
In his reaction, the national president Comrade Samson Chijoke in a telephone conversation with Vanguard said that he has diligently followed the constitution of SSANU, adding that everyone of the SSANU member in UNILAG was fighting for themselves.
He said: "What UNILAG-SSANU executives have done in impeaching the three official was illegal. "The problem of UNILAG revolves around these people. Personal interest is what they are talking about, no one has the interest of SSANU at heart. The money that everyone of them are enjoying at UNILAG is what they are considering.
"I had called a meeting before to address this issue, next week, I will call another meeting to address the issue. "We can Close UNILAG- SSANU and nothing will happen."