By Ikpechukwu Ojobor
NSUKKA—ENUGU State Governor, Rt. Hon. Ifeanyi Ugwuanyi has charged lawmakers in the state to prioritize the welfare of their constituents above their personal needs.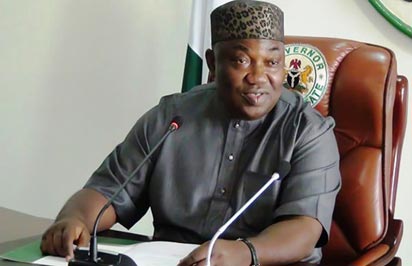 Ugwuanyi spoke during a youth empowerment programme organised by Hon. Chinedu Nwamba, representing Nsukka East at the Enugu State House of Assembly where about 40youths were  empowered with N50,000 each to enable them start a living.
Gov Ugwuanyi said the whole essence of governance was the welfare of the people and hailed Hon. Nwamba for the initiative, which he said should be emulated by other lawmakers in the state.
"I want to commend Hon. Nwamba for what he is doing here today. Lawmakers should remember their constituents, they should empower their people. I came here to thank you for your prayers for our administration and to support Nwamba in this his empowerment scheme."