After being forced to a 2-2 draw last Saturday Nigeria's Flying Eagles have vowed to beat visiting Guinea-Bissau in the second leg U-20 Africa Cup of Nations qualification match in Calabar on Sunday.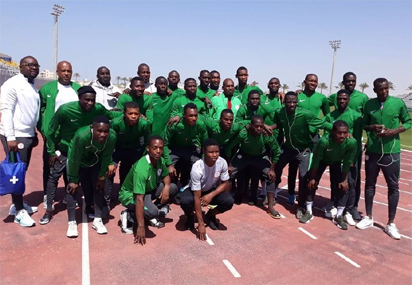 Team captain Ikouwem Udoh said the Flying Eagles will not slip up against Guinea Bissau's Young Djurtinhos like they did in the first when they allowed their opponents to come back into the game.
"They are a good team and they gave us a good fight," admitted Enyimba defender Udoh.
"But we believe in our team and in ourselves and we will beat them in Calabar to advance to the next round."
The overall winners between Nigeria and Guinea Bissau will battle the winners of the match-up between Guinea and Mauritania for a place at Niger 2019.
Mauritania, who shocked out Morocco, won the home leg 1-0 on Saturday.
The team is expected to return today from Bissau.