By Udeme Akpan
Despite the huge financial commitment over the years, power supply remains a big challenge in Nigeria.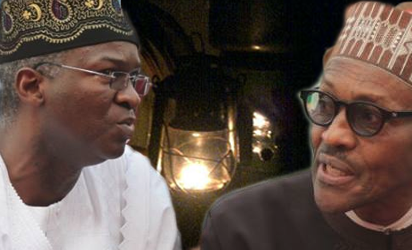 A report from the Office of the Vice President, Prof. Yemi Osinbajo, obtained by Vanguard stated that:  "On May 20, 2018, average power sent out was 4,189MWh/hour (up by 157.93MWh/h from the previous day). 2,142MW was not generated due to unavailability of gas.
"82.9MW was not generated due to unavailability of transmission infrastructure, while 802MW was not generated due to high frequency resulting from unavailability of distribution infrastructure. 95MW was recorded as losses due to water management. The power sector lost an estimated N1, 499,000,000 (One Billion Four Hundred and Ninety Nine Million Naira) on May 20, 2018 due to insufficient gas supply, distribution infrastructure and transmission infrastructure.
"The dominant constraint on May 20, 2018 remained unavailability of gas – constraining a total of 2,142MW from being available on the grid. Peak Generation for May 20, 2018 – 4,883MW. Peak Generation to date – 5,222MW (18 December 2017). Estimated Amount Lost to Insufficient Gas Supply, Distribution, Transmission & Water Reserves to date in 2018 – N178,300,000,000 (One Hundred and Seventy Eight Billion Three Hundred Million Naira only)."
34 illegal firms
Thirty four of the companies that won various contracts during the period were not registered with the Corporate Affairs Commission, CAC.
The Deputy Director, Public Affairs, Mr. Adaguusu Moses Terllumun, could not be reached for comments yesterday as his telephone line was switched off.
But on March 17, 2008, the Commission had testified before the House of Representative Committee on Power and Steel which probed the matter that 34 of the companies that handled contracts in the power sector between 1999 and 2007 were illegal.