…Marks Children's Day with Peter Pan, KIDSFEST
By Prisca Sam-Duru
From May 27 to December 9th, The Society for the Performing Arts (SPAN) has mapped out 5 unparalleled and entertaining family events that would Challenge the status quo, Educate using Art as a social justice tool, Inspire provocative thoughts for our youth to live fully, showcase our extraordinary display of talents, Bring purpose and relevance to our society, Create employment opportunities through our learning hub, initiate career breakthroughs, Partake in poverty alleviation by raising the bar with the emergence of courageous leaders to serve our community, set the Pace for life changing experiences and Ignite the hearts of our youth to become more relevant to our nation.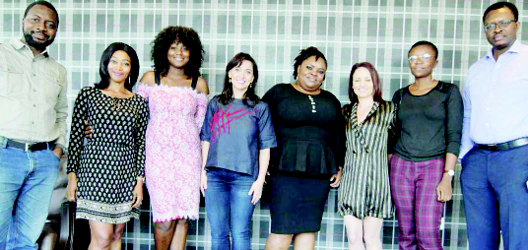 How do you know if you are on the right path? As a parent do you decide for your child's life? How do you know if you have taken the right decision? Are you willing to explore a new journey?
These are posers by Founder and Chairperson of The Society for the Performing Arts in Nigeria, SPAN, Mrs Sarah Boulos, as the organization presents her 2018-2019 season tagged, "Beyond the Unknown"
Beyond the Unknown, Boulos disclosed, entails a journey that involves "Entering the Unknown to find the Known!", with Mantra for the season: "Never Settle, Live Your Life fully, die with a quiver empty"
"This year, SPAN will lead a journey of redemptive faith, with a movement to bring purpose with ignited passion in our families, with events that help us transform our characters, and bring good values in our community using the performing arts, a journey to the Unknown, an exploratory journey guided by Nigerian leaders and veterans of our industry," said Mrs Boulos.
SPAN will on Saturday, May 26, 2018 6 p.m., at the Orchid Hall, Eko Hotel & Suites, VI, present an adaptation of the original Broadway musical "Peter Pan" with students of the Helen O'Grady Broadway Club. Next is KIDSFEST, an explorer career project that gives a total purpose driven experience to our Nigerian community on children's day May 27.
Aside from entertainment , Sarah hinted, the children will experience a discovery of their talents with SPAN Explorer Career Tent, SECT. SECT offers children the opportunity to meet the passion of talented veterans in performing arts, visual arts, science, sports, communication, missionary, law, writing and book , movie, make up, journalism, fashion, bead making, medical, pharmaceutical, culinary, and dental care, after which they may choose one of the career paths to explore closely.
After the exploration, the children will drop their names in their favourite career basket. If they are picked, they will be mentored for one year by our talented career mentors and become part of their world. It will be documented by Enhance 360, SPAN, and Ronya Man Arts.
"WHAT IF?", a theatre production slated for Independence day, 1st October, in conjunction with the Spirit of David (SOD) will  trigger questions that'll shake the very foundations of existence in order to build a better life. In November, SPAN will take a new production on tour to 4 West African countries. While Children talent competition slated for December raps up the calendar for 2018.
Leadway Assurance, 7up bottling company,  Mall for Africa, Cool FM, Eko Hotel and Suite, La Pointe, Indomie and Enhance 360 Limited are supporters and donors.