By Ikpechukwu Ojobor
ENUGU—A political group, South East Political Summit, SEPS, has regretted the lack of selfless leaders in the south east, blaming the situation on lack of political awareness and apathy among the people of the region.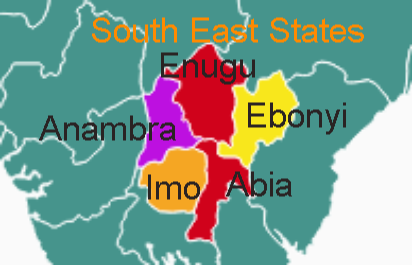 The group which says it is prepared to be in the vanguard for political reawakening in the South East made this known in a press conference held in Enugu  on Thursday.
The leader of the group, Madam Eberechukwu Anigbogu noted that "the apathy, cultural surrender and political ignorance that has ravaged our territory and reduced us to mere spectators in the political arena in the past 20 years is the reason why we have decided to take the bull by the horn.
"Ndigbo need to be told that 33 years ago, in 1985 when Michael Okpara died, his body was kept in the morgue so that a bungalow could be erected at his place for his burial. Although we should honour our leaders while they are alive, Okpara is an example of selfless service.
"Southeast must be administered by those chosen by the people and not by anti-people politicians who play  agency roles for forces outside our political space," she said.
She further revealed that the objective of the group, which has an alliance with other notable pan Igbo sociopolitical organisations, was to chart a new course towards political and economic rebirth of the South East through political education and sensitization of the people.
"There is an enormous degree of burden placed on our shoulders to chart a new course for our people so we can remove the curse caused by political lethargy and its attendant socio-economic downturn of our society.
"There is a yawning vacuum that needs urgent attention, to be filled by alternative statesmen who have the interest of the people at heart, to rescue our political space from doldrums of political somnambulism.
"Those who want to lead must be people of proven integrity, men and women for whom politics is not a merchandise. Any party that fields a candidate that has credibility problem or that has can of worms would have itself to blame because we have resolved to take our destiny in our hands," she said.