Says " I'm committed to pro-poor, peace initiatives"
Governor Akinwunmi Ambode has reiterated his determination to deepen initiatives that "will elevate the condition of the underprivileged and sustain the atmosphere of peaceful coexistence and religious harmony in Lagos.
In a goodwill message at a Ramadan Tafsir organised by the state government and held at the State House, Alausa, Ikeja, Wednesday, Governor Ambode enjoined all Muslims to continue to show love and care to others, by being generous and serving humanity selflessly.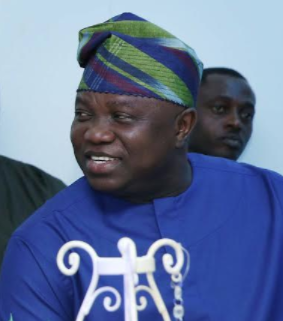 He added that his administration would continue to implement programmes and projects much in line with the spirit of Ramadan and provide selfless services to bring greater development and  improve quality of lives among all Lagosians as well as enhance safety and security to bring greater progress to the state.
He said: "we are determined to touch the lives of every Lagosian, with people-oriented projects and programmes" while  reiterating his commitment to infrastructure development in  all the nooks and crannies of the state and reiterating his commitment to banishing poverty in the state. In his welcome address, the Honourable Commissioner, Ministry of Home Affairs, Dr. AbdulHakeem AbdulLateef, lauded Governor Ambode for implementing unrivalled programmes and policies that have brought unprecedented development to the state  and thereby making Lagos free of religious or ethnic violence since assuming office in 2015.
Dr. AbdulHakeem AbdulLateef called on Muslims and all Lagosians to collect their Permanent Voters Cards (PVCs) and vote generously during the election to preserve Gov. Ambode's good legacies and sustain good governance that Lagosians "are currently experiencing." In his own remarks, Sheikh AbdulRahman Ahmed, the National Head of Ansar-u-Deen-Society of Nigeria, said Ramadan period "gives opportunity for Muslim to move closer to Allah and implement Allah's good wishes for promotion of humanity".  He enjoined all Muslim to renew their relationship with God and man and be more charitable, generous, prayerful and loving in this month and internalize and practice these noble habits henceforth.Other prominent Islamic clerics at that  Tasfir were His Eminence, the Chief Imam of Lagos State, Sheikh Sulaiman Nola; Director of Muslim Rights Concerns, (MURIC), Professor Ishaq Lakin Akintola;  Professor Tajudeen Yusuf, the Co-Chairmen of Nigeria Inter-Religious Council (NIREC) and Chairman Muslim Pilgrim's Board; and Sheikh Ismaila Raji.