By Olasunkanmi Akoni
As Muslim faithful worldwide commenced the 30 days Ramadan fasting, Senator Gbenga Ashafa has urged all Muslims in the country and diaspora to pray for the continued peace and prosperity of Nigeria, during and after the Holy Month.
Ashafa, representing Lagos East Senatorial District, made the remarks, in a Ramadan message, stated, "I join my fellow brothers and sisters of the Islamic faith in welcoming another Holy period of Ramadan. The month of Ramadan is the ninth month in the lunar (Islamic) calendar; in which Almighty Allah instructed all Muslim Faithful to observe a month of fasting.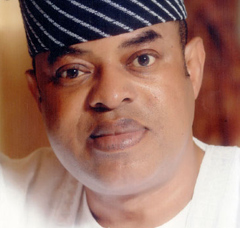 "In Qur'an chapter 2 verse 183, Allah prescribed fasting as an obligation for Muslims and tells us the reason at the end which is for us to restrain from evil, learn God's consciousness and learn to be God fearing."
Ashafa stated further that "The period of Ramadan teaches us self control, self restraint, tolerance for one another irrespective of religion or tribe. It is also a month for extreme prayers, love and generosity."
He also urged all Muslim faithful to remember area's that were experiencing pockets of violence across the country in their prayers for the peace and prosperity of the country.
He stated that, "While using this period to share love, forgive and reflect spiritually I implore us all to pray for the continued peace and prosperity of our dear country, while also remembering the pockets of violence happening in certain parts of the country. It is my prayer that all our supplications and Ibada throughout this period be acceptable to Almighty Allah."