By Elizabeth Uwandu
Guests and parents were thrilled to see the works pupils and students of Queensland Academy, Okota produced through education innovation of Science, Technology, Engineering and Mathematics,  STEM.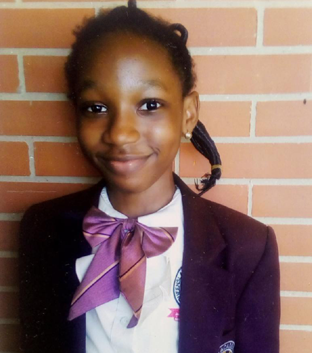 The Queensland 2018 STEM themed,  " Promoting STEM-based innovations for national development, " saw the unveiling of a bedside lamp put on and off by clapping of the hands invented by young Ayomide Adebere, a Year 8 girl to other innovations such as Electronic Piano, Automated school bell, water powered mobile phone charger, Walkie–Talkie, Queensland Talking Robot (QTR), Fingerprint Activated Security Door, Remote Controlled Car, Rechargeable Fan, Line follower robot and Queensland obstacle avoidance robot(QOAR) etc.
In her opening remark, Education Development Director, and proprietress ,QA, Mrs. Lilian Adenike Okudoh explained that the inclusion of STEM into the curriculum would not only expose Nigerian students to technological innovations,  but would make them compete with their counterparts globally.
Her words,  " STEM is a potentially new educational powerhouse,  and when applied properly,  this curriculum integrating process can make a big difference in how our future leaders see the world and solve problems.  It is an exciting paradigm for giving children the tools to compete in the highly competitive global economy. " noted Mrs Olidous.
The fair also featured Quiz competition among schools had guests as representative of Lagos State deputy governor, Dr Idiat Adebule, Mr Adebayo M. Ibiyeye; Engr. Gregory Obioha Chairman of the occasion , and Prof. Funhso Falade, current Dean,  Faculty of Engineering at the University of Lagos, who was the Special Guest of Honour.
Winners at  science quiz competition included,  in the senior category, John Bright Comprehensive High School, Surulere came first while Fountain Height Secondary School, Surulere, came second, and Grandmate School Okota, came third.
While in the junior category,  John Bright Nursery and Primary School, Surulere, came first ;Priston Junior School, Surulere and Platinum International School, Okota clinched the second and third position respectively.
On his part,  the school consultant, Mr. Ibukun Oluderu said: "Schools should go beyond producing excellent results in science and mathematics that are at best self- glorifying to concentrating more energy on inculcating in their students the ability to apply scientific principles and think critically. They should be trained to see their education as a call to serving their society by finding solutions to real life challenges as observed by them and to produce technologies that can make such solutions easy to implement" said Oluderu