Tottenham Hotspur manager Mauricio Pochettino has praised his team's progress this season, saying he however has his sights set on leapfrogging Liverpool to finish third in the English Premier League.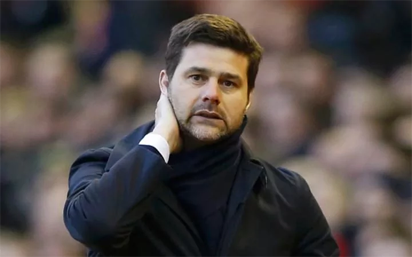 Spurs are fourth in the table, a point and a place below Liverpool who have played a game more.
Pochettino's side will overtake the Merseyside club if they win their two remaining games.
Tottenham play Newcastle United at Wembley on Wednesday before wrapping up their campaign with another home game against Leicester City on Sunday.
"For me, (there has been) amazing progression," Pochettino told reporters on Tuesday. "You need to compare everything (of the) season in context.
"If you analyse all in context, I think it is an amazing season. With two games left, to finish third I think is a massive success.
"For me, it is like a marathon to create a team capable to win. It is not a 100-metre sprint. It is 42km, a long-term development."
Midfielder Eric Dier will miss the match against Newcastle United due to illness.
But in spite of his lack of options in the centre of the pitch, Pochettino is taking comfort from the fact that his team's final two games are at home.
Spurs were beaten at relegation-threatened West Bromwich Albion last time out and their manager said it was understandable for players' levels to drop near the end of the season.
"I think it is key to play at Wembley in front of our fans," he added.
"It is still in our hands to be third. I feel disappointed after the weekend in the way that we lost the three points but we need to move on.
"Of course, you want to win every single game. But it is difficult to keep the same level all season… In four days, to have the option to be in third is the ideal situation for us."