By Perez Brisibe
UGHELLI—  Pentecostal Fellowship of Nigeria, PFN, has charged the Federal Government to stop the continuous killings by herdsmen across the country particularly in the Middle Belt, oF mostly Christians if "it does not have a hand in it."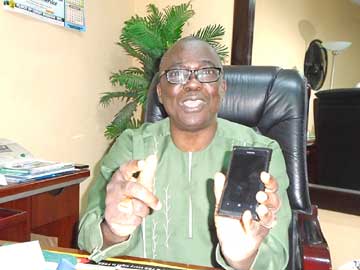 The body also drummed support for the Senate over its summon of security chiefs in the country, stressing that "no Nigerian with conscience can fold his or her  hands and watch as fellow Nigerians are killed in their numbers."
PFN South-South Vice Chairman and Head Bishop, Flock of Christ Mission, Dr. Simeon Okah, in a statement yesterday, said: "It is disappointing to all Nigerians that the country's security agencies are unable to stop the killings with the police yet to make any meaningful arrest, prosecute and convict those carrying out these dastardly acts.
"I have had cause to question the competence and integrity of our security chiefs and had openly challenged the Federal Government to stop the killings if it sincerely does not have a hand in them.
"The summons of the security chiefs by the Senate will provide Nigerians an opportunity to hear them out on what they are doing and if need be, offer well meaning Nigerians a chance to assess and make useful inputs.
"The National Assembly is a representation of all Nigerians, therefore, a summon by the National Assembly, is actually a summon by Nigerians hence, I call on the security chiefs and National Security Adviser to honour the Senate's summon in the interest of all Nigerians."
Taking a swipe at the Inspector General of Police, IGP, for failing to honour a similar invitation by the Senate, Okah said: "It does not portray the police as a democratic, people-friendly institution."