Peru's national team captain Paolo Guerrero appeared Thursday at a Court of Arbitration for Sport (CAS) hearing in a bid to clear his name following a positive test for a cocaine metabolite.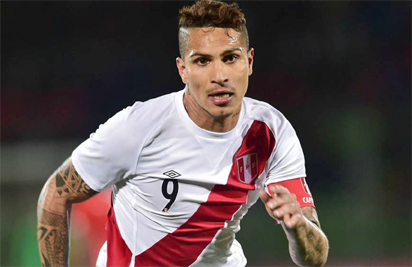 Guerrero, who plays as a striker for Brazilian side Flamengo, was initially banned for one year after traces of the banned drug were found in a sample following a World Cup qualifier against Argentina on October 5 last year.
World football's ruling body FIFA reduced the ban to six months on appeal last December. The suspension expires on May 3, meaning Guerrero, who can play from May 4, is already eligible to play at the June 14-July 15 World Cup in Russia.
But the emblematic Peru captain wants the ban annulled completely.
He arrived at the CAS hearing early on Thursday morning flanked by lawyers to be met by around 30 flag-waving well-wishers and supporters shouting "You can do it, Paolo!!"
The 34-year-old had launched his appeal in January. A CAS spokesperson told AFP the player wanted "a complete annulment (of the ban) and for no sanctions to be imposed."
Guerrero's appeal to CAS brought a quick response from the World Anti-Doping Agency (WADA), who have called for a ban of at least one year that would rule him out of the World Cup.
Metabolites of cocaine are among the many substances on WADA's banned list.
Peru, who beat New Zealand over two legs of a qualifying playoff to become the last country to qualify for the World Cup, last played at football's showpiece in 1982.
The South American minnows are in Group C along with Denmark, France and Australia.
AFP