AKURE—THE lawmaker representing Ondo North Senatorial District, Senator Ajayi Boroffice has dared Governor Rotimi Akeredolu of Ondo State saying the governor is not a threat to his return to the Senate in 2019.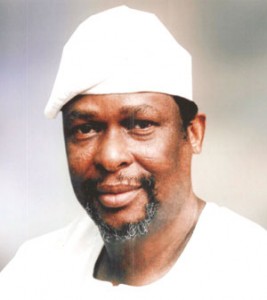 Boroffice said this during his visit to the Correspondents' Chapel of the Nigeria Union of Journalists, NUJ, to empathise with the five members of the chapel injured by sponsored thugs, who invaded the parallel state congress of the APC in the state. The Senator said: "I cannot say this is the reason for this animosity.
You heard the governor, on two occasions, saying that I am not a member of the All Progressives Congress, APC and that I should go and register.He also said he doesn't recognise me as a senator of APC. He is the only person who can explain.I have no personal grudge against him. I don't see him as a threat to my ambition but I don't know whether he sees me as a threat to his ambition.
"Honestly, I cannot explain it but this is part of life and once you are focused on what you are doing, you will regard those things as distractions. In a democratic setting, everybody is welcome.Whether you agree with me or not, as much as we agree on the same ideology, we can work together in a party.It is my belief that we all need to work together in this state to move the state forward. I believe I can contribute a lot to this government but I cannot impose myself on the governor.If he needs me, I am always available. He has never invited me to any occasion that I turned down; he has not extended any hand of fellowship to me that I rebuffed.
"So, it is difficult for me to say this is the reason, but it is only him that can explain why he adopted this attitude towards me.What I have been telling people is that in any situation you find yourself, you are there to serve. My capacity to serve is not restricted to the Senate. To me, going back to the Senate is not a do or die affair. I am not so desperate about it. I am a strong believer in God. If God and people want me to go back to the Senate, nobody can stand against it."
On the attack on delegates during their parallel state congress, Boroffice condemned the introduction of thuggery noting that parallel congresses took place in other states and they didn't resort to violence.The chairman of the Correspondents' Chapel, Ojo Oyewamide who condemned the attack on his members said the introduction of thuggery by the party in the state was worrisome and portends grave danger for 2019 elections.