By Emma Ujah, Abuja Bureau Chief
ABUJA—The nation's oil and gas sector attracted about $12.9 billion in investment commitments in the first quarter of the year.
Executive Secretary, Nigerian Investment Promotion Commission, NIPC, Yewande Sadiku, disclosed this in a chat with journalists, in Abuja, yesterday.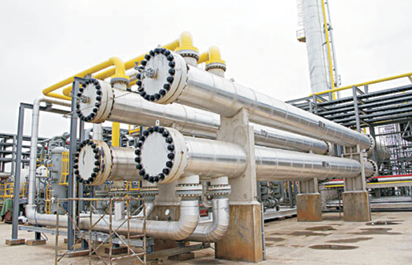 She put the total investment commitments across all sectors, for 32 projects, at $17. 88 billion
According to her, Lagos State topped the list with $3 billion investment commitments, followed by Ogun State with $1.04 billion.
Others include Niger with $754.7 million; Gombe, $315 million and Kano $174.6 million.
The services sector was second after oil and gas with $4.5 billion representing 25.3 per cent, manufacturing with $440 million or 2.5 per cent and agriculture with $10 million.
The ES disclosed that investors from United Kingdom made a commitment of $9 billion or 50.3 per cent, followed by Nigerian investors with about $4.21 billion, representing 23.6 per cent, while investors from the United States pledged $2.35 billion.
Others are China, $1.2 billion, Switzerland $847 million while other countries had a combined figure of $262 million. This figure gives us a sense, but I tell you that there are investments that may not be disclosed since investors are not really under obligation to.
"We are interested in seeing more Nigerians invest in the country, and we have a Domestic Direct Investment model now in the commission and we working with the National Bureau of Statistics to track investments inflow into the country.
"The current efforts of the NIPC in working more closely with the states is to increase the level of investment inflow into the country, and to ensure seamless collaboration and proper tracking."
According to her, although the figures represented commitments, the commission was optimistic that with the follow-up activities from its officials, in collaboration with other players, the expected investments would materialise.
Sadiku added that NIPC was working assiduously to make Nigeria the global investment destination.