I vividly remember speaking with one of my favourite bosses about what makes him "HIM". For him, albeit he was into PR and brand management, he was not bent on being a head turner, dapper looking guy, but he wanted to be credited for being reliable. Whenever he was handed a task with a due date you had better be certain he will deliver no matter what.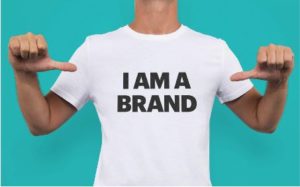 His branding mantra was being reliable, and he was habitually deliberate about it. A lot of us do not consider ourselves as brands, we believe brands are products or perhaps services, and when it comes to human beings we restrict our knowledge of personal branding to politicians, CEOs and C-Suite Executives. However, in reality we all are brands; we all radiate certain attributes, and our actions leave with us a culture we become known for.
Personal branding is a deliberate act of creating an image and impression about yourself in the minds of others. It is a unique combination of skills, attributes and experiences that make you stand out. More so, it exposes you to a world of professional opportunities, and could be a critical factor in building your career profile in order to resonate with the need and profiling of your desired job, employer, sector and stakeholders.
Personal branding has become more visible with the advent of the internet and social media where people's posts, comments and engagements on social media reflect quite a considerable deal of their identity. It is therefore important for individuals to guide and cultivate the habits and attributes that sum up the totality of their brand.
The first step to nurturing your personal brand is to ascertain what you want to be known for. From a plethora of personalities, attributes and skills, decipher what unique thing you want to be known for and what or who you want to be associated with. Bearing these in mind helps in guiding your actions and inactions. An interesting way to do this is to write down or sketch how you would like to be described by your colleagues, family, friends, acquaintances etc., in 10, 20 or 30 years.
The interesting bit is that personal branding is not restricted to your professional life but encompasses every facet of your life including human relationships. So you can also identify the kind of husband, wife, child or friend you want to be.
The second step you may consider is conducting a brand audit. Know what people think about you and their outward perception towards you. You can do this by asking colleagues, friends, business partners and people you interact with generally because they are the people you deal with on a regular basis. A proper knowledge of their idea about you results from your actions which will guide future behavior if they are or are not in concord with your proposed choice of identity.
The third step involves the actual work. This is the action part of it. If you want to be known as a punctual person, learn to cultivate the habit of setting out early. If it involves knowledge in your area of expertise, take up additional training and certification in order to arrive at your desired identity. Bear in mind that action also extends to your online personality and profiling.
You must be conscious of what you put out on social media, what you like, comment on and even share. In today's world of hiring, recruiters perform an additional online check before hiring people, and people are known to have been fired because of perceived ill social media behavior. So endeavor you act to suit your desired personality both offline and online.
One helpful guide while aspiring to cultivate your personal brand is having mentors. Mentors serve as role models who you look up to, and who you tend to emulate certain attributes from. Identify with mentors who have similar identities as your proposed identity because they can help with useful guidelines that can lead you on the right path.
Do not forget the tremendous benefits networking affords you. The fact is you cannot walk through life alone, hence along the line you will need the expertise, support, knowledge and guidance of others. It is thus imperative to start building those connections today.
As with most things in life, you need to be deliberate about your personal brand because if you do not develop it, others will do it for you. Developing your personal brand is the most proactive way of controlling your image and identity especially with regards to career development.
Personal branding is the strongest form of communication as it gives an introspective view into who you are, your values, as well as what is important to you. The world is a global village and everyone is talking about someone, or at least googling them.
If someone is asked about you, how will you be described? What are you known for, and how do you wish to be known?
By Alexandra Bazuaye