By Marie-Therese Nanlong
JOS—AS ongoing nationwide strike by health workers on the aegis of  Joint Health Sector Unions, JOHESU, continues, Plateau State branch of the Nigerian Medical Association, NMA, has raised alarm over alleged act of sabotage in the state health institutions, accusing members of JOHESU of tampering with and adulterating reagent in the laboratories.
The doctors also accused the striking health workers of locking up hospital stores and denying other workers access to consumables.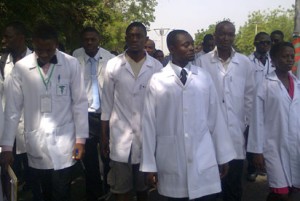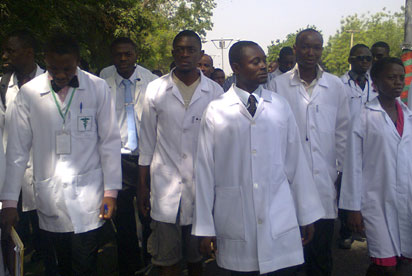 Speaking in Jos with journalists, the doctors through the State Acting NMA Chairman, Dr. Titus Dajel, said: "The public is aware of the ongoing strike by JOHESU, while NMA is not against their struggle, NMA is worried that most of their demands are ill-motivated and a direct challenge on the leadership role of doctors in healthcare delivery. No doctor practising in Plateau State is on strike, the public is advised to access these services and stop patronizing quacks and substandard care from the streets.
"We advise that health workers in Plateau State to suspend their involvement in the ongoing strike to reciprocate the goodwill the Governor of the State who strived to implement one of the best salary structures for them and has continued to pay their salaries regularly.
"JOHESU officials are advised to refrain from harassing doctors or other health workers willing to work for the benefit of humanity."
Doctors are willing to work with everyone in the health sector but a lot of impunity must be checked.
"We have not witnessed any physical attack but there is an act of sabotage as there are reports of some staff adulterating or tampering with reagents in the laboratory and locking of stores and going home with keys to deny those working access to consumables."