The Nigerian Navy Ship (NNS) Pathfinder on Thursday inaugurated football and volleyball competitions to foster civic-military relationship with its host, Rumuolumeni community in Port Harcourt.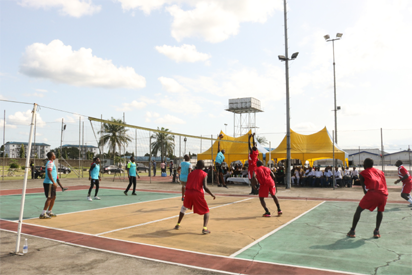 Commodore Majid Ibrahim, Commandant, Navy Intelligence School, Ubima, Rivers, said in Port Harcourt that the competitions sought to redirect the youths' energy to careers in the games.
"It is our belief that the games would serve as avenue to boost our friendship with our host community as well as promote peace.
"The competition also serves as avenue to engage youths on meaningful ventures rather than them taking on activities that are inimical to society.
"We are thankful to the Commander of NNS Pathfinder, Commodore Sam Bura, for finding it worthy to organise such a competition that will impact on both our personnel and neighbours," he said.
Ibrahim said the competition would also be used to improve the mental and physical fitness of the officers and ratings and promised its expansion in the next edition.
Also speaking, Victor Ederekumor, a member of the Local Organising Committee (LOC) for the competition, expressed optimism that the games would help maintain peace in the community.
He said the games offered youths the opportunity to engage their time in meaningful activities rather than involve themselves in criminality.
"We also believe that success of the games will boost confidence of the host community to share credible information that bothers on security with NNS Pathfinder.
"The competition will go a long way to discourage our youths from indulging in secret cultism, pipeline vandalism, robbery and thuggery, among other vices," he said.
The Paramount Ruler of the Rumuolumeni, Eze Ndubueze Olumeni, commended the navy for organising the games and urged it to organise the competition on a regular basis.
Meanwhile, in the maiden volleyball encounter, NNS Pathfinder's team defeated Rumuolumeni All Star by 3-0.
NNS Pathfinder football team also came from behind to hold Osklean Football Academy Rumuolumeni to a 3-3 draw. (NAN)