By Onozure Dania
A judge of the National Industrial Court of Nigeria sitting in Awka, Anambra State, Justice J. I. Targema, has frowned at the alleged delay by counsel of the five defendants in the case by 235 disengaged workers against Chevron Nigeria Limited  and its contracting firms, JOCECO Nigeria Limited, Pat Onosen Nigeria Enterprises, Sanco Calaya JV Nigeria Limited and Hensteel Engneering and Construction Services Limited.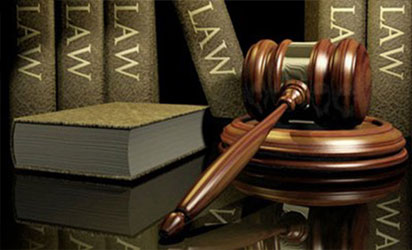 The disengaged workers, who are praying the court to compel Chevron and its four contracting firms to pay them damage of N100 million each, totalling N23.5 billion, were purportedly employed by Chevron and handed over to the company's contracting firms.
Justice Targema after listening to the claimants' counsel, David Jarikre, and three of the defence counsel,  urged the counsel to make use of available digital communication channels to fast-track their filing of processes.
The case was again adjourned till June 5 and 28, 2018, due to pending motion by counsel to the second defendant, Pat Onosen Nigeria Enterprises, requesting for extension of time to enable him file defence in the case which has been before the court in the past three years.