By Adeola Badru
IBADAN—THE Minority Leader of the Oyo State House of Assembly, Mr. Joshua Olagunju Ojo was elected the new speaker of the  Assembly.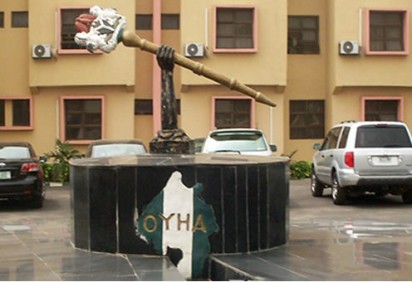 Ojo, who represents Oriire State constituency, emerged following the death of the former Speaker, Hon. Michael Adeyemo from Ibarapa East State constituency on April 27.
The Assembly which initially had a rowdy session later became calm following the persuasive words of the Deputy Speaker, Hon. Abdulwasi Musah, who shortly presided over the plenary before the substantive speaker was elected which doused the tension.
In his speech, Hon. Musah urged other lawmakers to remain a unified entity, adding that there should be no  rancour  in the process of electing a new speaker.
He cautioned the lawmakers not to allow their personal interest to override the interest of the people they were representing, adding that they should always endeavour to sustain the legacy the late speaker left behind by projecting his ideals when he was alive.    In his acceptance speech, Ojo said: "No doubt, my predecessor has left an enviable record of performance and goodwill which shall be a beacon for us to follow. The participation and cooperation of all of us in the House from now on are crucial and vital for us to keep this legislative house vibrant and its flag flying.
"To this end, I charge all members to henceforth actively participate in all plenary sessions and caucus meetings and attend regularly and punctually too."