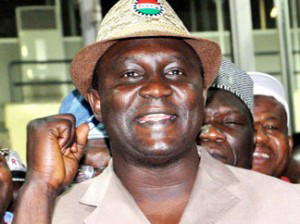 Wabba
By Joseph Erunke
ABUJA—THE Nigerian Labour Congress, NLC, declared yesterday that it was ready to battle the Federal Government to increase the living conditions of the nation's workers through increment of their wages.
This is even as Nigerian workers today mark the 2018 Workers' Day nationwide.
NLC President, Comrade Ayuba Wabba, who stated this at a May Day Lecture in Abuja, urged workers in the country to be ready for the battle for a better living and welfare of workers.
According to him, government will not easily bow to workers' demands unless there was persistence on the part of workers.
Wabba,who decried the incessant killings of Nigerians by herdsmen, said the development had become worrisome and called for questions as to whether there was, indeed, a government that actually cared for its people.
He further urged Nigerian workers to gear up to fight for their rights, stressing that government was not ready to better the life of the people through its policies and actions.
According to him,   this year's Workers' Day celebration calls for workers to reflect on their struggle so far and be reminded that anything they have got so far was through serious struggle.
"This year's May Day, workers should gear themselves up for many more fights for better working condition and welfare and always be ready to pursue their need at all times as a union."