By Bashir Bello
KATSINA – Governor Aminu Bello Masari of Katsina State on Tuesday told Nigerian workers to demand from government minimum standard of living instead of the call for minimum wage.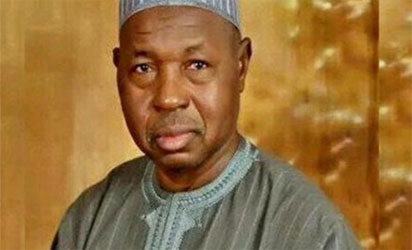 Governor Masari who made the call during the workers day celebration in the state, said if the minimum wage is increased and no improved standard of living the minimum wage would make no impact.
He said the issue before the NLC is not only about minimum wage, but the fundamental issues of basic necessities towards good living condition for all.
According to him, "The issue before the NLC is not only about minimum wage, what makes minimum wage really meaningful are minimal and for you to do that successfully is to engage government to provide the basic necessities of lives available to every Nigerians.
"You must look at the fundamental issues that makes salary meaningful which is Minimum standard of living that will make an average man live in peace. Talk about education, water supply, access roads, health, shelter and security. No development without peace. Because the moment salary is increased, everything will be increased.
"So until we get the basic necessities of life, I don't see us progressing," Governor Masari said.
Earlier, the Katsina State Chairman of the Nigeria Labour Congress, NLC, Comrade Tanimu Saulawa who expressed optimism said he hoped that the National minimum wage will be effective in June 2018.
Comrade Saulawa also raised alarm over plans to shut the labour body out through a plan for renewal of license every three years as failure to do so it will be proscribed until it re-applies.
"We are aware that there is a very big gang-up going-on to undermine our collective will and capacity to fight for the workers and indeed the Nigerian masses through an anti labour bill drafted and to be sponsored by the Minister of Labour, Mr. Chris Ngige and his cohorts which provides that unions should renew their license after every three years. And that NLC is proscribed until it re-applies," Saulawa noted.