By Onozure Dania
GOVERNOR Ifeanyi Okowa of Delta State has  warned all local government chairmen in the state to henceforth abstain from supporting 2019 aspirants at various elective levels.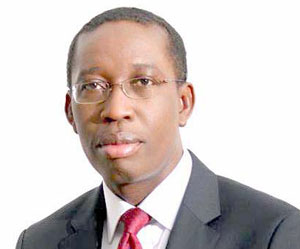 The governor handed down the warning at the May 2018 general meeting of Delta North senatorial district of PDP held in Asaba.
Okowa also directed that the aspirants should be left alone to carry their crosses, no matter the status of the aspirants in the party,  so as to provide a level playing ground for all concerned in the 2019 electioneering process.
The governor who was given a standing ovation for conducting one of the most transparent, free and fair governorship primaries in Ekiti State, said  that only free and fair party primaries, devoid of favouritism and undue influence is the panacea to sustainable democracy, unity and peace within the party structure.
"Henceforth, local government chairmen and their deputies in the 25 LGAs should never be found supporting any aspirant including accompanying them on pre-primaries consultations and other forms of grassroots mobilization.
"All aspirants are valued stakeholders in our great party and it will not be proper to support some to the detriment of others," he said.