Abortion rights activists filed a lawsuit Tuesday challenging the most restrictive ban on the procedure in the United States, the so-called "heartbeat" abortion limit enacted into law in Iowa earlier this month.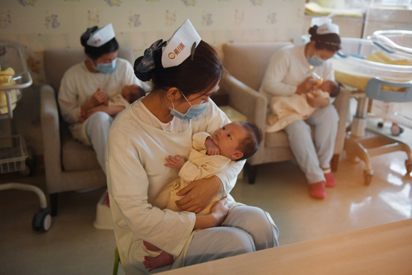 The ban, approved by the state's Republican-controlled legislature and signed into law May 4, bars abortions when a fetal heartbeat is present.
The law, which includes an exception for medical emergencies, rape or incest, takes effect July 1.
The American Civil Liberties Union (ACLU) and abortion provider Planned Parenthood filed a lawsuit in Iowa state court to block it.
"This abortion ban is beyond extreme," Rita Bettis of the ACLU Iowa chapter said in a statement. "No federal or state court has upheld such a dangerous law."
Abortion foes hope the Iowa ban will provoke a legal battle that goes all the way to the US Supreme Court in hopes of expanding abortion restrictions nationwide.
"I understand and anticipate that this will likely be challenged in court," Republican Governor Kim Reynolds said in a statement after the signing.
"However, this is bigger than just a law. This is about life. I am not going to back down from who I am or what I believe in," she said.
Opponents of the ban argue the law is too restrictive and could remove abortion as an option even before a woman knows she is pregnant.
"This law must not go into effect," Jill Meadows of Iowa's Planned Parenthood said in a statement.
"The evidence is clear that in places where abortion is banned or heavily restricted, some individuals desperate to end an unwanted pregnancy resort to unsafe methods," she said.
Iowa Attorney General Tom Miller, a Democrat, refused to defend the law in court, saying it would "undermine rights and protections for women."
A conservative law firm may be appointed to defend the law on the state's behalf.
The US Supreme Court has previously been hostile to heartbeat laws.
In 2016, the high court rejected appeals by both North Dakota and Arkansas to preserve similar abortion restrictions, which had been struck down by lower courts.