Rep. Umar Bago, (APC-Niger) on Monday lauded the peaceful process exhibited by the members of the All Progressives Congress at its local government congresses across the state at the weekend.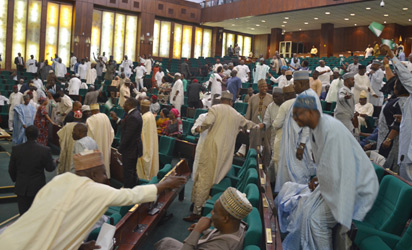 Bago told newsmen in Minna that the party members displayed high level of political maturity that created peaceful atmosphere in the conduct of it activities in the state.
" Our teeming faithful members who turned out en mass to exercise their civil responsibility, confirmed the party is on the right track," he said.
He said that already it had set in motion political strategies that would promote its ideals at the grass roots level.
" We will continue to be stronger and politically united towards achieving our set objectives in the 2019 general elections."
"We have shamed our critics, going by the peaceful conduct of the wards and local government congresses, " he said.
Bago said that already the party had reached out to those who had registered but not collected their permanent voter's cards to do so .
" We are doing everything humanly possible to educate our teaming supporters to get themselves registered for the overall success of our candidates in the forthcoming general elections," he said.
NAN