…Urges police to act fast on his petition
A lawyer, Mr. Tunde Ebenezer Omobobami, alleges that family members in Temidire, Odolua Quarters, Ile-Oluji in Okeigbo Local Government Area of Ondo State are insisting that he must lead devotees of Ogun in the town during the annual festival scheduled for August.
His father, the late Chief Ogundayo Bamutula Omobobami, according to him, was a devotee of Ogun, the Yoruba god of iron, rising through the ranks to become the chief priest and the Olori Ode (head of hunters) of Ile-Oluji.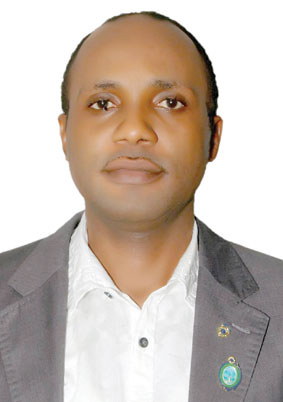 Five years ago, when his father died, he said the lot fell on any of his elder brothers to carry on with the family tradition of being the custodian of Ogun in the community. But the siblings, on the grounds of their religious leaning, fled the town one day.
Consequently, he said he was caught by surprise when some elders of his family came to inform him of their decision to make him the next chief priest of Ogun!
But having become a committed Christian, Omobobami, who is a deacon in a church based in Iju, Lagos, the Prevailing Christian Mission, declined the offer.
The lawyer explained that since them, he and his family had been hunted allegedly by some devotees of the god of iron.
He claimed that unidentified persons had been stalking him, forcing him to keep changing residence and hiding his wife and children.
The lawyer, therefore, appealed to the police in Ile-Oluji to urgently save him.