The Former Governor of Kaduna State, Alhaji Ramalan Yero, has been detained at the Economic and Financial Crimes Commission (EFCC) zonal office in Kaduna, preparatory to his arraignment by the anti graft agency in court tomorrow (Thursday).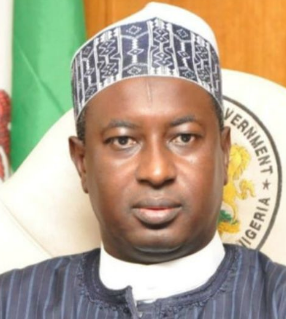 The former governor is in the custody of the EFCC alongside the former Kaduna State Chairman of the Peoplrs Democratic Party, Abubakar Gaya Haruna, the former Secretary to the state government, Hamza Ishaq and former minister, Nuhu Wya.
Though no official reason was given for their detention, an official of the commission who craved anonymity said they were being held preparatory to their arraignment in court.
"The case is coming up tomorrow so I can confirm to you that the former governor is here with us and he will be arraigned at the courts with the three others" the source said.
Yero is under investigation for the role he played in the disbursement of the N750 million PDP campaign fund before the 2015 general election.
The former governor was interrogated last week and made to sign some documents as part of the procedure for being under investigation but were allowed to go home after that.
They were held back today due to the case coming up at the court tomorrow (Thursday).