Jacco's Charity International in collaboration with Catholic Youths of Nigeria Holy Trinity Parish, Maitama, Abuja, on Sunday, offered free medical services to residents of Gishiri community, Abuja, to cushion the effects of ongoing Joint Health Sector Workers Union (JOHESU).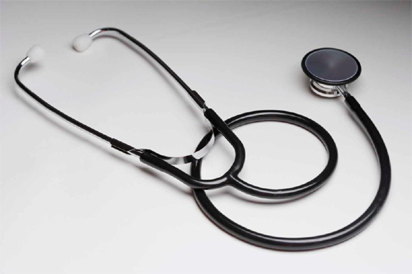 The union had embarked on strike to press home members' demands bordering on allowances and welfare.
Ambassador Jodie, founder of Charity International which was established in 2012, said the medical outreach was to support less privileged persons who could not afford the cost of medical bills.
She explained that the outreach at Gishiri, an Abuja Municipal Area Council of Federal Capital Territory (FCT) comprised of series of tests, malaria treatment, test and treatment of diabetes, while kids not older than five years received vitamins.
Jodie said the programme was expected to cover more than 300 people, adding that the outreach was specifically for women and children but men could also access the services.
She appealed to government to do something about the JOHESU strike "so that more people can have access to good and better healthcare services.
"Imagine how many people die because of the ongoing strike: I cannot imagine the agony of a woman in labour who goes to hospital and the health workers are not there to attend to her, this is horrible.
"We are not in support of the strike and we want more people to access quality and affordable health care services."
She explained that a team of medical experts from the U.S. would also join the medical team providing the free medical outreach to ensure that more people access the health services and appealed to well-meaning Nigerians to support the programme.
"Our main focus is to reach out to orphans and less privileged persons in the society."
Dr Simeonie Yamiya, one of the medical doctors who offered services during the outreach, said the team discovered that most people in Gishiri community of the FCT do not go to hospital.
He added that many people were diagnosed of hypertension and diabetes and urged Nigerians to imbibe the habit of regular medical check up.
Mr Earnest Amor, like many beneficiaries of the exercise, expressed satisfaction with the services provided and commended the organisers of the programme. (NAN)