By gabriel enogholase
BENIN – A management member of the Benin Electricity Distribution Company (BEDC),Engr. Fidelis  Obishai, has said that it would take over fifteen years for Electricity Distribution Companies (DISCOS) to solve the problem of metering in the country which he described as one of the major challenges facing them.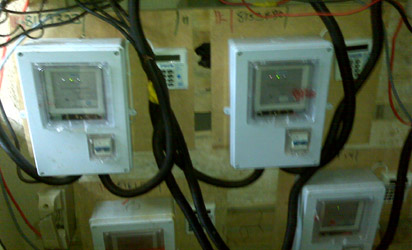 Engr. Obishai, who disclosed this in Benin during a town hall meeting organised by Stakeholder Democracy Network (SDN), with support from  MacArthur Foundation, on, " Electricity metering gap, and engaging consumers for efficient energy utilization in Benin Electricity Distribution Company  (BEDC)," said the gap between those metered and those not metered was 46 percent. He however said that it would be difficult for DISCOS to meet the gap.
According to him, "metering has been a major change to all DISCOS in the country. It will take fifteen years to solve the problem of metering. So, we are advocating the problem of independence of metering without government interference.
"We are in a crisis situation as far as electricity distribution is concerned. The population of this country is over 180 million people and generation is still below 5,000 mega watts. We need at least 15,000 mega watts of electricity for Nigerians."
Also speaking, the South-South Chief Planning Officer, Consumers Protection Council (CPC) Mr. Johnson Osi said the council had observed improvements in the metering of electricity consumers in the country and appealed to electricity consumers nationwide to desist from energy theft, particularly Bye-passing of meters, stressing that all stakeholders must imbibe the culture of energy management for efficient and uninterrupted power supply in the country.
Osi added that in ensuring consumers were not cheated and are provided stable power, that the CPC has also intervened on most issues affecting stakeholders in the industry.
Project Officer, Stakeholder Democracy Network (SDN), Joseph Ekong urged electricity consumers not to engage in Bye-Pass and other forms of electricity theft, noting that its engagement with BEDC had started yielding positive results as efforts towards ensuring the metering of all electricity consumers by the DISCOs is in progress.
Some electricity consumers at the town hall meeting in the state urged the Benin Electricity Distribution Company (BEDC) and other DISCOs in the country to provide prepaid meters to consumers and put an end to estimated billings, stressing that non- metering and estimated billings were exploitation of electricity consumers by the DISCOs.