With analysts giving conflicting recommendations on Dangote, NB
By Emeka Anaeto, Business Editor
WE continue our inquest into the current earnings performance of leading companies in the Nigerian Stock Exchange, NSE, at the backdrop of the continued adverse investor sentiments on the stocks.
Last week  Financial Vanguard  had reported that the much trumpeted expansion in the economy recorded in three consecutive quarters to fourth quarter 2017 (Q1'17) as represented by improvements in macro-economic indices, may not have created impressive mark in the fortunes of the private sector as expected.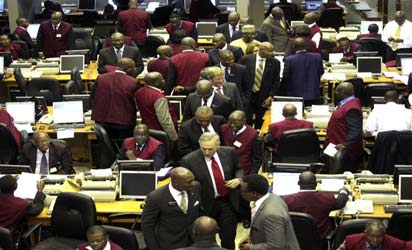 The frenzy of the economy in rebound had fuelled bullish stock market investor sentiments in the three consecutive quarters to mid first quarter 2018. But by mid March 2018 a reversal had set in even against companies that had turned seemingly good full year 2017 earnings results, a development may equity analysts believed was a kind of market correction.
But a review of financial results of leading companies on the Nigerian Stock Exchange, NSE, for the first quarter ended March 31, 2018 (Q1'18) showed    a poor start to the year as they struggled to break even during the three month period.
Below we present some basic analytics of the Q1'18 financials of two of the leading companies in the NSE, to appraise and understand why the negative investor sentiments.