•Discloses Govts plans to rebrand Edo Queens
BY SIMON EBEGBULEM, benin City
DEPUTY Governor of Edo state, Comrade Philip Shaibu yesterday commended Bendel Insurance players for displaying what he described as high level of discipline in their two matches played so far in the Nigeria National League (NNL).
Shaibu who made the commendation while addressing staff and players of both Bendel Insurance and Edo Queens at a one-day retreat for Bendel Insurance Football Club and Edo Queens Football Club, congratulated the players of Bendel Insurance for their success in their early lead in the League so far and expressed the determination of the state government to ensure the club join the elite division next season.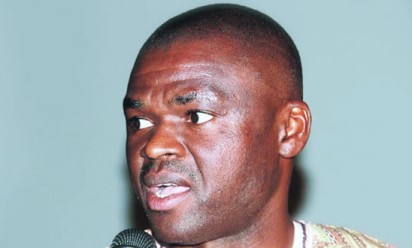 He also disclosed plans by the state government to commence the rebranding of Edo Queens football club by next season just as it has done with Bendel Insurance.
According to him,  with the rebranding of Bendel Insurance ¨you should see yourselves as the  ambassadors of the state as this will attract more investors to invest in our football club.
He however, assured of the state government's plan in re-branding Edo Queens FC ahead of next season, adding that the rebranding of Bendel Insurance ¨tells what the present government led by Godwin Obaseki will do to other sports in the state and we will not relent until we achieve our goals in sport¨.
On plans to rebrand the Edo Queens, Comrade Shaibu explained that from now on, bonuses and training materials will be improved to enable the girls keep their impressive form this season, with 2 wins and a draw.