The orchestration of murder of Russian journalist Arkady Babchenko in Kiev is unacceptable, and lying to journalists is intolerable, Anthony Bellanger, the secretary general of the International Federation of Journalists (IFJ), said Thursday.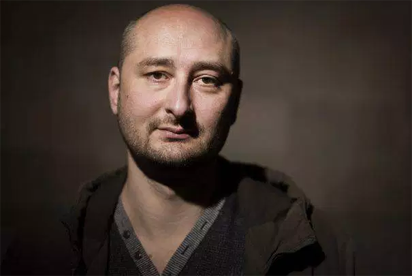 The reports of Babchenko's death after being shot next to his apartment emerged late on Tuesday.
Many international organisations immediately offered their condolences and urged the Ukrainian authorities to carry out a thorough investigation.
Earlier on Wednesday, the journalist made a surprise appearance at a press conference organized by the Ukrainian Security Service to announce that his assassination was staged in order to foil a real attempt on his life.
"We are no longer in a journalistic affair, but in a grand circus orchestrated by the military and a journalist who had been receiving death threat for weeks.
"It is intolerable to lie to journalists of the whole world, and to deceive millions of citizens who were rightly shocked about this so-called assassination.
"Finally, it is unacceptable to orchestrate the death of a journalist, especially when two [journalists] die every week since January," Bellanger said in a statement.
In turn, IFJ President Philippe Leruth said that the Ukrainian authorities' actions of spreading fake news may be regarded as propaganda by some.
"By spreading false evidence about his murder, Ukrainian authorities have seriously eroded the credibility of information, and their communication runs the risk of being considered a propaganda operation.
"The International Federation of Journalists fights against impunity, which benefits journalists' murderers, but it also demands transparency of information.
"The IFJ reminds that in Ukraine, Pavel Cheremet's killers and their backers have never been identified," he said.
A number of reporters have either been killed or arrested in Ukraine over the past few years. For example, in June 2017, Igor Guzhva, the chief editor of Kiev-based news website Strana.ua, was detained. Earlier in May, Kirill Vyshinsky, the head of RIA Novosti Ukraine portal, was arrested in Kiev.
Violence against journalists has even resulted in the deaths of reporters, with victims including Ukrainian journalist and writer Oles Buzina and reporter Pavel Sheremet.
Sheremet, a well-known journalist who had worked in Russia, Belarus and Ukraine, was killed on July 20 when the car he was traveling in exploded in the Ukrainian capital.