… exposure to oil firms grow to N71bn
By Michael Eboh
Stanbic IBTC Bank Plc, despite the sustained rise in crude oil prices over the last two years, recorded a 249 per cent increase in non-perfoming loans linked to the oil and gas sector in 2017.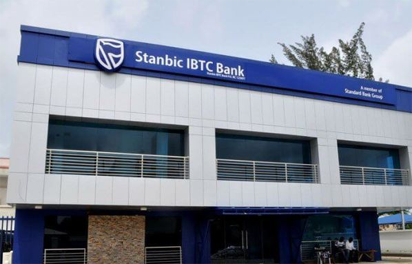 According to data obtained from its Consolidated and Separate Annual Statements for 2017, oil and gas firms' non-performing loans rose sharply by N5.265  billion to N7.379 billion in 2017, from N2.114 billion recorded in 2016.
Non-perfoming loans from the oil and gas sector accounted for 23.27 per cent of the bank's total bad debts.
The bank's total non-performing loans appreciated by 69.82 per cent from N18.675 billion in 2016, to N31.713 billion in 2017.
Giving a breakdown of the non-performing loans, the report stated that the bank recorded sub-standard loans of N17.453 billion, rising from N8.035 billion in 2016; doubtful debts rose from N4.803 billion to N8.032 billion; while lost debts grew from N5.837 billion in 2016 to N6.228 billion in 2017.
However, in addition to the sharp increase in non-performing loans linked to oil and gas firms, the bank recorded a slight rise in its exposure to the sector.
Specifically, Stanbic IBTC Bank Plc's exposure to the oil and gas sector rose by 8.6 per cent to N71.226 billion as at December 31, 2017.
The bank's exposure to the sector that accounts for over 70 per cent of the country's revenue, grew by N5.648 billion from N65.578 billion recorded in 2016.
Despite its exposure to the oil and gas firms and the risk of rising non-performing loans associated with such exposure, the report said the bank manages its capital base to achieve a prudent balance between maintaining capital ratios to support business growth and depositor confidence, and providing competitive returns to shareholders.
According to the bank, the capital management process ensures that each group entity maintains sufficient capital levels for support of its clients, its business strategy, and regulatory compliance purposes including stress testing.
The bank noted that it ensures that its actions do not compromise sound governance and appropriate business practices and also eliminates any negative effect on payment capacity, liquidity and profitability.
It said: "A sound capital management is the center of the overall performance landscape. Stanbic IBTC Group has been compliant with the requirements of Basel II capital framework since it was adopted.
"Regulatory capital adequacy is measured based on Pillar 1 of the Basel II capital framework. Capital adequacy ratio is calculated by dividing the capital held by total risk-weighted assets. Risk weighted assets comprise computed risk weights from credit, operational and market risks associated with the business of the bank. Notional risk weighted asset for market risk is calculated using the standardised approach while operational risk is determined using the basic indicator approach. Management monitors the capital adequacy ratio on a proactive basis."
The bank maintained that throughout 2017, it operated above its targeted capitalization range and well over the minimum regulatory capital adequacy ratio of 10 per cent as mandated by the Central Bank of Nigeria, CBN.
The bank stated that the main movements in its regulatory capital in 2017 were, "The capital adequacy ratio increased to 23.8 per cent due to a N46 billion increase in total regulatory capital. The increase in Tier 1 capital increased by N41 billion largely as a result of an increase in retained earnings of N35 billion.
"Tier 2 capital increased by N5 billion. RWA increased by N163 billion as a result of an increase in credit RWA. The total capital ratio increased to 23.8 per cent due to the combination of the factors detailed above."