Actor Terry Crews has forgiven the Hollywood agent who allegedly groped him. The American football player who is also into acting spoke out last year during the #MeToo campaign.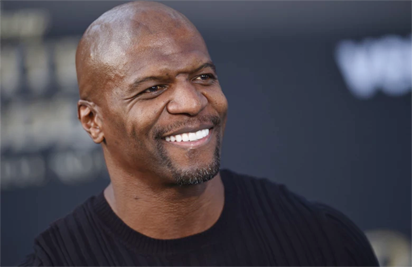 He went public with his own experience of harassment, alleging that talent agency executive Adam Venit grabbed and squeezed his genitals at a party in 2016. Venit claimed the incident was merely a case of drunken horseplay.
Although he tried to take Venit to court but his case was dismissed in as it exceeded California's the statute of limitations – as a complaint leading to a misdemeanour charge must be filed within a year.
Crews now says he has forgiven Venit but believes he should face repercussions to ensure harassers do not go unpunished.
"The silence allows this stuff to breathe and grow and I want to shine a light on it because it's everywhere," he told British newspaper The Guardian. "It was in sports, in business, in politics, in religion. Anywhere there's success, there's temptation. I tell people this is not a witch hunt, it's a fumigation. And I'm going to tell you something right now: I have forgiven Adam Venit. That's the only way I can be free. He messed up. We all messed up. But we have to be held accountable."