Enugu – A don, Dr Nathaniel Urama, has urged government at all levels to prioritise policies emanating from empirical research in order to boost economic growth and sustainable development.
Urama, a lecturer at the Department of Economics, University of Nigeria (UNN), made this call in an interview on Friday in Enugu.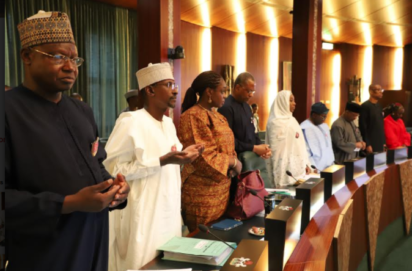 Urama made the call on the sidelines of the "2018 Train-The-Trainers (TTT) Workshop on Econometrics for Policy Analysis''.
The don observed that the habit of leaders, coming out with policies without clear and measurable empirical research, should be stopped.
"It is high time in this knowledge age for our leaders to stop making blind policies, which can only benefit them and their cronies.
"This attitude leads to waste of resources and time since the policies cannot stand the test of time.
"Most of these policies made without empirically research standing, are anti-people, since they do not have the people in mind,'' he said.
Urama, who is also the Director of Applied Economic Unit of African Heritage Institution (Afri-Heritage), said that in other educationally developed clime, the outcomes of policies were easily known or predicted through research.
"It can easily be predicted through research; and that is why it seems we are having constant policy summersault and reversals.
"I appeal to government at all levels to nip in the bud the continued underdevelopment by coming out with sound policies that can boost our development,'' he said.
Afri-Heritage is currently re-training 56 lecturers, mostly young lecturers from higher institutions all over the country.
The 5-day workshop, which was organised by the organisation, started on Monday and ended on Friday. (NAN)