By Peter Okutu
He offered me N700 to have sex with me but I refused—Victim
ABAKALIKI—A  herdsman (name withheld) was yesterday reported to have raped a 14-year old girl (name withheld), of Umuifi community of Anioma-Isu, in Onicha Local Government Area of the state. The victim who is a student of Union secondary school, Agueke-Isu in the area was taken to an undisclosed medical facility for treatment.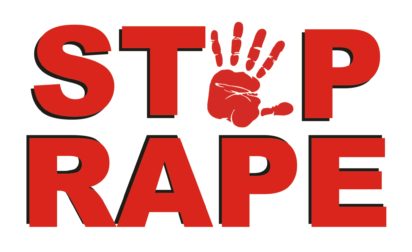 Confirming the incident, the chairman of the community, Festus Nwachukwu condemned the activities of herdsmen in Umuifi Anioma-Isu community, saying they are  a threat to the agricultural revolution of the state considering how the herdsmen had been destroying their farm produce and threatening the peaceful coexistence of the Onicha people.
He said: "Even though the suspect has been arrested by the police, the act that was committed by the herdsman is an abomination to our land and we are going to carry  out a cleansing ceremony on the land so that it will remain fertile.
"The herdsmen are destroying our farms; if you want to talk to them, they will threaten you with knives; our major occupation is farming, but we can no more farm because of this menace. They are fond of  using their cows to destroy our farmlands and crops.
"The government policies on agriculture are being threatened in Onicha LGA. I came back from church  on Sunday  of  9th April  and learnt that this girl was raped by a herdsman when she went to the farm to get vegetables. The herdsman  threatened that if she refused, he would kill her. He used his knife to hit her on the back and then raped her. It is an abomination in our land."
Narrating her ordeal, the girl, who said she had been sad over the incident called on the state government to look into the activities of  herdsmen in Umuifi community in order to avert any negative episode involving young girls in the near future.
"I went to the farm to get vegetables when I was attacked by a herdsman. He came to our farm with his cows; he asked me if am with water and food and I said no. He now went and got more cows to surround me. He told me that if I allow him to have sex with him, he would give me N700. I  refused and started running away. He chased me and used the back of his cutlass on my back . I fell and he raped me.
"I feel sad; I want the government to come to my aid as young girls like me are no longer safe to go to the farm and help our parents. Government should make sure the arrested herdsman is prosecuted according to the law. Every herdsman with bad intentions should leave our land."
Reacting, a member of the State Committee on Herdsmen, Mr. Amechi Oken who extolled Governor David Umahi for putting mechineries in place to checkmate the excesses of herdsmen in the state added that the committee usually visits locations where skirmishes between herdsmen and farmers occur in order to proffer solution.
When contacted, the State Police Public Relations Officer, ASP Loveth Oda denied knowledge of the incident promising to carry out further investigation.