BY ROTIMI AGBANA
It was a memorable day of drinking spree with international Cognac drink, Hennessey, as Nigerian Disc Jockey, Rasheed Martins, better known as DJ Rex, recently threw a lavish birthday party which witnessed a hall filled to the brim with party goers from all walks of life.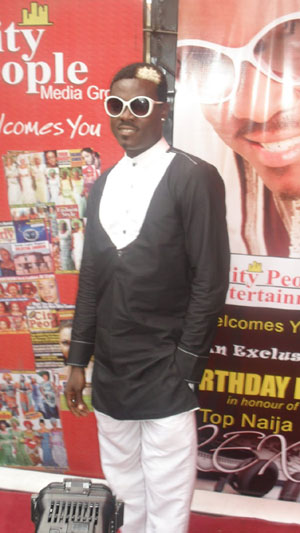 Small Doctor, 9ice, Junior Boy among others were among the top Nigerian musicians that graced the occasion with their stage performance, as upcoming female songstress, Obafemi Temitope, popularly known as 'Kidda', revved up the atmosphere when she came on stage with her eclectic stage performance.
Besides the fact that he is Hennessy's official DJ, DJ Rexy explained why the management of the Cognac spirit drink decided to throw a lavish birthday party for him.
"I am not a local DJ but an international DJ. The way I mix my music is different and I have a unique style. Whenever I play there is no dull moment. I play for my fans to dance and they know me. Since I won the Best DJ award 2018, Hennessey artistry have been supporting me, they always carry me along and whatever I am doing I also carry them along. So till date I am their official DJ, so anything I am doing Hennessey is always part of it. It is an honor to have them", he said.