Nigerians have been urged to address and treat cases of airways diseases as soon as they notice the symptoms rather than wait for the situation to deteriorate (Early detection and instituting appropriate management plays a significant role in disease prognosis). As in the case of asthma, early diagnosis and treatment will help in reducing frequency and severity of asthmatic attacks.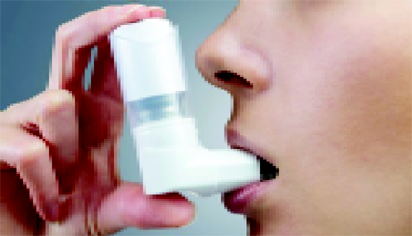 The advice was given during the commemoration of the 2018 World Asthma Day by GlaxoSmithKline Nigeria at Young Pharmacists Meeting held at Sheraton Hotel Ikeja Lagos.  The theme  was "Never too early, Never too late".
In his remarks, the Medical Director, GSK Nigeria, Dr. 'Laja Odunuga, said this year's theme is a call to action for patients and healthcare providers across the globe to join hands in addressing asthma. "Healthcare providers should follow a guidelines-based approach in the diagnosis and management of asthma while patients should use their inhaler medications as advised by their healthcare providers and keep following appointments", Odunuga said.
The Marketing Director, GSK Nigeria, Kunle Oyelana, on his part, provided insights to GSK's commitment to the management of asthma in Nigeria. "As part of its advocacy activities, GSK Nigeria will continue to partner with healthcare providers and help ensure continuous update on the management of asthma. We are proud to join people all over the world to mark the World Asthma Day as part of our commitment to improve the quality of human life by helping people to do more, feel better and live longer. As a responsible company, GSK will continue to identify with and play a leadership role in supporting asthma patients and their healthcare providers. We will continue to invest in partnerships to address knowledge gaps amongst HCPs and patients, address the problems of low awareness and adherence to inhaler medications in Nigeria", Oyelana said.
Commending the efforts of GSK Nigeria, the National Chairman, Pharmacist Society of Nigeria-Young Pharmacist Group, Mr. Ekomobong Hanson said "the group couldn't be more proud of GSK for putting together the event to educate young pharmacists on the emerging trends in asthma management and the need to embrace good leadership and entrepreneurial skills."
Subscribe for latest Videos