Mr Val Uche Obi, SAN, is the Managing Partner of Alliance Law and will next week inaugurate its series. In this interview with Innocent ANABA, he speaks on the series and other matters. Excerpts: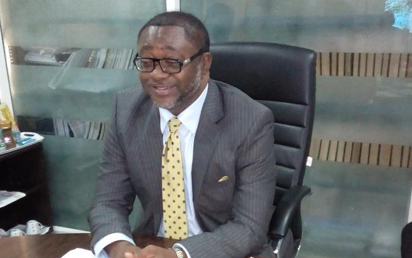 Why has your firm decided to inaugurate Alliance Law Firm series?
It has always been our model to give back to the society. So, it is part of our corporate social responsibility programmes to embark on such a project. After this maiden edition, the aim is to hold it annually and the theme is not restricted to legal topics or issues. Similarly, the faculties and facilitators will cut across board. It will be an avenue to get top experts to share their experiences on impactful topical issues. It will be a platform to promote national and global dialogues which may sometimes assist in policy formulation and nation building. It is also an opportunity to host our high profile clients, colleagues and others to a luncheon.
Your firm will be holding the maiden edition of its Public Lecture Series and Luncheon on May 31, 2018. What informed the  theme of the lecture 'Contemporary Corporate Governance Issues in Nigeria?'
The  theme for this maiden edition was influenced by its topicality and relevance across the broad spectrum of the business community and regulatory authorities and its overall impact on  the economy especially now that the Federal Government is making efforts to improve the country's ease of doing business rating.Like you know, a sound corporate governance culture is a measure of transparency, integrity and better management of resources and this helps to project a country as a conducive investment destination. So, as a nation in dire need of economic growth through massive influx of  foreign direct and portfolio investments, it's quite apt.
How did you manage to assemble such a stellar faculty for the lecture which includes Professor Pat Utomi; Mr. Dotun Sulaiman of Financial Reporting Council of Nigeria as Lead Speaker; Ben Akabueze DG, Budget Office of the Federation; Ms. Mary Uduk, Acting DG of SEC; Mr. Oscar Onyema, CEO Nigerian Stock Exchange; Mr. Austin Avuru MD/CEO SEPLAT Petroleum; Mr. Toyin Sani CEO, United Capital Plc and Prof. Fabian Ajogwu SAN.
Well, I think that the theme is quite topical and the personalities involved being passionate stakeholders are naturally interested in a discussion on contemporary issues and trends of corporate governance in Nigeria. They appreciate the importance of our quest to grow the economy and improve our competitiveness at the global level. They must have seen it as a call to national duty not just our effort as a firm and that is the only way to explain the convergence of such high powered panel of experts.
The concept of corporate governance is one that Nigerians are still trying to understand. How do you intend to drive home its meaning and importance at this luncheon?
Corporate governance is a set of rules and corporate behavioural patterns that regulate and guide corporate entities in their organization, proceedings, control, management and operation in a lawful, transparent, efficient and integrity-driven manner so as to protect the interest of all stakeholders. These stakeholders are not limited to interest or shareholders, but include employees, creditors, service providers, host communities, governmental authorities and the general public.
The event is supposed to be a convergence of lawyers, regulators, leaders of the Bar, captains of industries, operators and academics. What about legislators?
Those categories of people are the real stakeholders on matters of corporate governance, as they help to formulate and influence the policies, codes, behavioural patterns of corporations and implement them. The legislators are more involved in law making through sponsorship and passage of bills into Acts of the parliament with presidential assent except when it is overridden. So, by the end of the day the National Assembly makes statutes. However, the codes of corporate governance  are either regulatory or driven rules and practices which may operate broadly or sectorally. So, Legislators are not directly involved in formulating the codes of corporate governance primarily.The body of laws already passed by the National Assembly are useful materials in promoting corporate governance rules to ensure that the latter does not conflict with the former.