By Michael Eboh
The Federal Government said it has developed a number of policies to tackle inequalities and conflicts in extractive regions of the country.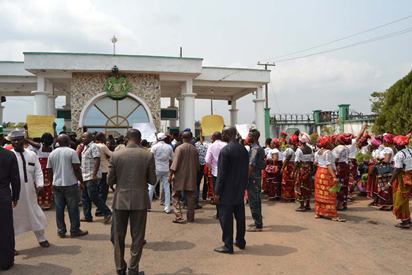 Speaking at the 7th Sustainability in the Extractive Industry, SITEI, conference organised by CSR-In-Action in Abuja, Minister of State for Petroleum Resources, Mr. Ibe Kachikwu, stated that the government was aware that the lesser the inequality gap in these regions, the lesser the security problems.
Kachikwu, who was represented by the Director of Oil Services in the Ministry of Petroleum Resources, Mr. Isa Baba, noted that most resource- rich countries have been unable to utilise resources optimally due to conflicts and inadequate security.
He said: "Conflict turns smiles into frowns. It results in negativities like unrest, loss of human lives, environmental degradation or destruction of institutions. It is extremely thought-provoking that conflicts are synonymous with extractive industries.
"In the past years, conflicts have resulted in losses and dispossession. It has translated into vandalism, kidnappings and the like, ultimately contributing towards a suboptimal standard of living within our extractive regions."
Kachiwu said it has become imperative to place a comprehensive framework that effectively manages conflict and security.
According to him, the President Muhammadu Buhari administration sees managing conflict and improving security within the extractive regions as a priority, noting that conflict resolution requires robust engagement.
"In the absence of robust engagement plan, all solutions would prove to be ineffective. Thus, we identified and deployed a robust engagement strategy under the leadership of the Vice-President as a tool for alleviating conflicts and inadequate security in the Niger-Delta region.
"Other actions of ours like the newly developed policies and investment drives, are also targeted towards reducing the high level of inequalities experienced in extractive regions."