Residents of highbrow areas of Independence Layout, New Haven, GRA and Trans Ekulu in Enugu State have decried the high rate of houses and shops burgling.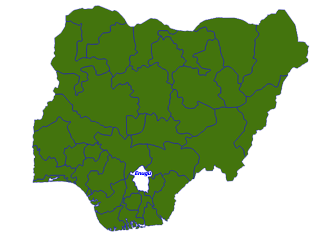 Correspondents on Wednesday observed that people living in highbrow areas in Enugu have lost car batteries, household property and other items due to activities of burglars and petty thieves.
Mrs Janet Okwor, a resident of Umuoji Street in Independence Layout, said that burglars robbed her house recently and they made away with some of her hand bags and ornaments.
"On another day, as I was having a nap at noon and on the verge of stealing another one, I woke up and shouted, which led to them jumping out of the compound through the fence,'' Okwor said.
Mr Nnamdi Madu, a resident of Chime Avenue, New Haven also said that the rate of burglary was alarming as most tenants complained of phones, generating sets and laptop theft.
Madu said that the burglars scaled his fence recently and took away the car battery he bought in less than one week.
Mr Martins Odo, a resident of River Lane in GRA, said that the burglars made away with his television set and car radio about two weeks ago.
Odo said that the household petty thieves even siphoned his car fuel frequently as they take advantage of porous security system in his neighbourhood as well as absence of people in most blocks to wreak havoc.
A resident of Trans Ekulu, who spoke on condition of anonymity, said that his car battery was stolen during a church service he attended recently.
"I came down after service to start my car, unknowingly to me, my car battery was stolen during the church service,'' he said.
Mr John Ogbonna, a resident of Independence Layout noted that the vigilance groups were no longer active within some areas in Enugu metropolis.
When NAN contacted the state's Police Public Relations Officer (PPRO), SP Ebere Amaraizu, on the matter, he said that the police had fashioned out tactical move to nip the situation in the bud.
Amaraizu said that the command had fashioned out Community Safety Programme initiative.
The programme, he added, would incorporate locals of an area into the policing framework to get valid information concerning happenings and people living within their localities.
"The people doing the petty stealing are not coming from outside, they are within or leaving within the scene of the crime.
"So, Community Safety Programme, where most people in neighbourhoods join in securing their place will help to fish out these thieves within localities.
"Such persons will be confidentially reported to the police or neighbourhood watch groups for appropriate action,'' he said. (NAN)