By Emma Amaize
ASABA—A chieftain of Peoples Democratic Party, PDP, in Delta North senatorial district, Mr. Ike Nwagwor, yesterday, chided All Progressives Congress, APC governorship aspirant in the state, Dr. Cairo Ojougboh, over his recent offensive on Governor Ifeanyi Okowa, calling  him "a drowning man."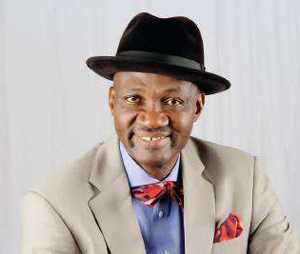 Nwagwor, the immediate past Secretary of PDP in Aniocha North Local Government Area of the state, said: "Dr. Cairo Ojougbo had in the interview with Vanguard picked holes on the need for a new Delta State secretariat by Governor Okowa, which gives him away as an uninformed man whose blind ambition to govern Delta State at all cost has beclouded his sense of reasoning.
"The secretariat project is laudable considering the millions of naira expended by previous administrations on rent to landlords housing the agencies of government scattered all over the state. The idea is to reduce cost of governance and make the civil service more functional and mentally alert in the discharge of its duties.
"On the issue of road construction, let me quickly remind Dr. Ojougboh that Okowa has built more roads across the senatorial districts than any other governor that has governed the state since its creation even with the lean resources accruable to the state."
"It is obvious that Ojougboh is too blind to see the dualisation of the old Lagos- Asaba Road from Emuhu Junction in Ika South, the construction of Agbor Alidima/Obiduhon road, also in Ika South, his own local government which is still ongoing, construction of Idunu-Ozo/Alihagwu/ Oki road in Ika South, construction of Emeghai and Uhiere streets in Agbor, still ongoing, to mention but a few in Ika South and other parts of the state."
"Ojougbo should bury his head in shame if all these are ongoing in his local government and he does not know it. I do not want to take him up on all the comments he made in the course of the interview he granted, but one thing is so sure that he dug his political grave the moment he joined Ali Modu Sheriff faction of PDP and his subsequent cross over to APC.
"It was the same Dr Okowa that helped him to rise to his present political stature; it was the same Okowa's political machinery that assisted him when he won the party primary and later represented Ika federal constituency in the House of Representatives, so he owes Okowa much gratitude," Nwagwor said.