Ikeja – A businessman, Olukorede Roberts, has told an Ikeja High Court, Lagos, how he was defrauded of
N80 million by a self-styled real estate agent, Alhaji Jimoh Olawale.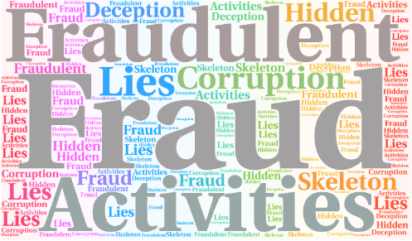 Olawale is facing a two-count charge of obtaining money by false pretences and stealing.
Roberts, while being led in evidence by Mr E. A Jackson, a prosecutor for the Police Special Fraud Unit (SFU), gave details of how he was allegedly defrauded by the defendant.
The complainant revealed that he gave the money to Olawale for the purchase of a land at Block 2, Plot 1, Onikoyi Layout, Parkview
Estate, Lagos.
According to him, the defendant gained his trust by falsely claiming to be representing the Onikoyi family, the rightful owners of the land.
He said: "The N80 million was paid into the defendants three separate bank accounts situated in Stanbic IBTC, Fidelity and United Bank of Africa (UBA).
"Upon paying the money, we went into a contract of sale but I have since found out that he built the transaction on lies and had no
contact with the Onikoyi family.
"The Onikoyi family denied knowing him and I further discovered that there was no trace that he transferred funds to the family.
"Alhaji Olawale claimed that he was working for the family but they family denied him.
"He also gave me a receipt of payment which carried a letter head of a lawyer's chamber, simply identified as Abiodun, who he claimed represented the family.
"Up till now, I have not gotten the land nor received back my funds," he said.
Roberts added that he instructed his lawyer to write a petition to the Police Special Fraud Unit (SFU) on May 18 when he realised he
had been defrauded.
"I instructed my lawyer to petition the Special Fraud Unit since its within their jurisdiction."
After Roberts had given his evidence, the prosecution tendered the documents of contract for sales and receipt of payment to the court
as evidence.
According to the prosecution, Olawale committed to the offences between 2013 and 2015 in Ikoyi, Lagos.
"The defendant with intent to defraud, obtained the sum of N80 million from Roberts.
"He did that by falsely representing to him that he was authorised by the a representative of the Onikoyi family, His Royal Majesty,
Ibikunle Fafunwa Onikoyi, to sell part of their land," Jackson said.
The offences contravened Sections 383 (2)(f) and 390 (9) of the Criminal Code, Laws of Lagos State 2004.
Justice Adenike Coker adjourned the case until May 25 for cross-examination of Roberts. (NAN)