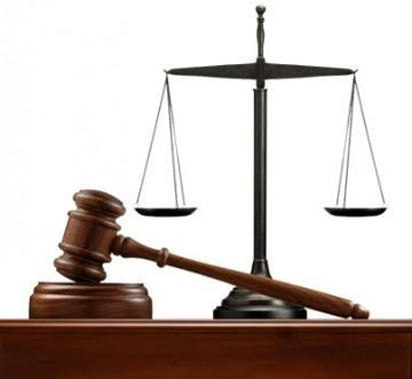 court
By Enyim Enyim
ONITSHA—THE President of the Customary Court of Appeal in Enugu State, Justice George Nnamani has identified the usurpation of constitutional powers of Customary Court of Appeal by the High Court as the cause of the delay in the quick dispensation of justice in the country.
Nnamani made the observation on the occasion of the 2nd  Memorial Lecture of Late Justice Ozo Amanke Okafor, organized by the Nigeria Bar Association, Awka Branch led by Barr. Gabriel Muoneke.
Delivering a lecture titled  "The Recurrent Controversy over the Jurisdiction of the Customary Court of Appeal, the place of the High Court in the Imbroglio",  Nnamani stated that a situation where a High Court judge should have 40 case lists and many of them are not heard poses an impediment to quick dispensation of justice and suggested that matters like chieftaincy and related matters which is within the jurisdiction of  the customary court of Appeal should be removed from the High Court and transferred to the Customary Court of Appeal.
"There were several reasons advanced for the creation of the Customary Court of Appeal. The court is to decongest the volume or the back log of appeals at the States High Courts of Justice, to broaden the citizen's access to justice, to ensure expeditious dispensation of justice and to bring justice closer to the people at the grassroots.
"In addition to these objectives, the other principal or major rationale for the establishment of the CCA is for the court, through its pronouncements or decisions, to  gradually and progressively develop the indigenous or customary laws and thus enhance or boost the status of those laws and the customary courts.
"The customary court is a creation of the constitution of the Federal Republic of Nigeria, 1999. It is a superior court of record. The High Court and the Customary Court of Appeal share equal powers and none is superior to the other."