By Luminous Jannamike
ABUJA – PRESIDENT Muhammadu Buhari Monday said his administration has recovered no less than N7.8bn through the whistleblowing policy it introduced 17 months ago.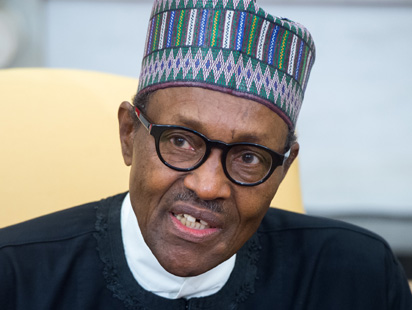 He said this in Abuja while declaring open a week-long event organised by the federal government to celebrate the successes it has achieved through the Open Government Partnership, OGP, initiative.
Buhari, who stressed that graft in previous administrations was responsible for Nigeria's unimpressive security situation and state of economy, explained that his administration had put in place a two-pronged approach to deal with the issue of grand corruption by arresting the negative trend and creating a self-sustaining system of transparency and accountability.
The President, who was represented by his Vice President, Yemi Osinbajo, said: "Corruption has been an existential issue for Nigeria; threatening our very existence as a nation. It has ensured that resources meant for the majority have been cornered by a few.
"The corruption issue underlies every aspect of our existence as a nation; from the security situation to the state of our economy. It is why, in spite of the record revenues of many years, the country has nothing to show for it in terms of infrastructure and jobs. Similarly, in spite of the billions of Dollars invested in security, Boko Haram insurgency and other cases of insecurity did not abate.
"But we have come up with a two-step approach to deal with the issue of corruption. The first is to stop grand corruption. The second and most self-sustaining is to create a system of governance that ensures transparency and accountability.
"Since assuming office three years ago, we have made remarkable progress in pushing the frontiers of transparency and accountability in government. The whistleblowing program, which we launched in December 2016, has seen the recoveries of N7.8bn, $278m, and £27, 800 as at March, 2018.
"Leveraging technology, our efforts at fighting corruption has been applauded by the international community. Nigeria's experience has shown that technology and innovation as well as social media platforms are changing the way citizens engage with government. Citizens and non-state actors are now empowered to hold government accountable," Buhari said.
No one can tell our corruption story better than us – SGF
In his remarks at the occasion, the Secretary to the Government of the Federation, SGF, Boss Mustapha, decried Nigeria's low ranking in the 2017 corruption index recently released by Transparency International, saying that no third party can tell Nigeria's corruption story better than Nigerians.
He said: "Several statistics have been bandied by third parties about the rate of corruption in Nigeria. But what they do not understand is the context and contours of corruption in Nigeria. That is why they end up creating a wrong perception about our nation.
"On our part, we would evolve an efficient and reliable mechanism for self-evalution because they cannot tell our corruption story better than us.
"In two weeks, the office of the SGF will launch its upgraded website with a window for citizens' participation and links to the websites of all Ministries, Departments and Agencies. Therefore, political office holders and public servants should desist from looting public treasury as they are going to be watched."
Nigeria cannot afford to backslide on transparency – Arkwright
Also speaking, the British High Commissioner to Nigeria, Paul Arkwright, said Nigeria cannot afford to backslide in its quest to institutionalise transparency in governance.
He said transparency was a desideratum for sustainable development in Nigeria.
"When citizens see how transparent and accountable their government is, it will be easier for them to trust their political leaders. Transparency helps to reduce corruption but secrecy enables corruption. Evidence shows that more transparent countries have higher foreign direct investments and lower foreign borrowing costs. Open governments are the best governments.
"It would take responsible leadership to ensure that next years elections reflect the will of the people matched by peaceful, free and fair electoral processes," Arkwright, who was the guest speaker at the occasion, said.
The envoy further advocated the formation of virile civil groups and the strengthening of existing ones to keep all arms of government in check.
"Countries with strong CSOs have less corruption and better government and development in the interest of the citizens," he said.