By Innocent Anaba
A Federal High Court, Lagos, will today, hear the preliminary objection by First Bank of Nigeria Plc, in the contempt proceedings brought against the bank and its Chairman, Mrs. Ibukun Awosika, by Ejama community in Rivers State.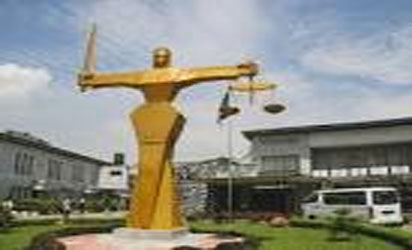 Trial judge, Justice Ibrahim Buba adjourned at the last hearing, following the absence of key counsel to the alleged contemnors in the matter.
The comptempt proceedings against First Bank Plc, and its chairman, emanated from the refusal of First Bank to release the N17 billion it guaranteed to pay on behalf of Shell Petroleum Development Company,  of Nigeria Limited, SPDC.
In the substantive suit, 10 indigenes of Ejama Community in Ogoniland had sued Royal Dutch Shell Plc, Netherlands, Royal Dutch Shell Plc, United Kingdom, and SPDC over alleged oil spills that occurred when Shell operated in the community, at the Federal High Court in Port Harcourt.
Justice Buba had in his judgment in 2010, awarded N17 billion to the representatives of the Ogoni people.
The court equally granted the Ogoni chiefs 25 per cent interest charge on the principal sum of about N17 billion.
SPDC then appealed against the judgment and applied for a stay of execution of the judgment pending the appeal.
As a condition for granting the stay of execution, the court required Shell's bankers, First Bank Plc, to provide a guarantee of the judgment sum.
This condition was complied with. But Shell's appeal failed at the Court of Appeal on technical grounds, ostensibly because it filed its processes out of time and without regularising them.