Four of the six communities hosting Chevron Nigeria Limited, CNL, DIBI Field Operations in Warri North Council Area of Delta State, have petitioned President Muhammadu Buhari over Chevron's alleged collaboration with some persons in the communities to undermine the duly constituted executives.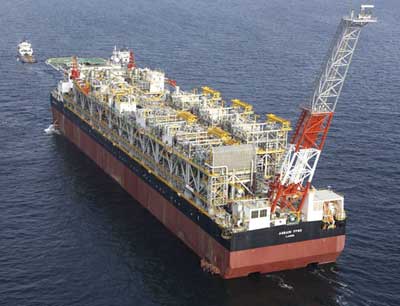 The petition, dated March 20, 2018 and signed by eight representatives from Eghoro, Ureju, Sagharatie and Kolokolo communities, respectively, under the aegis of Concerned Indigenes of DIBI Field, specifically accused Chevron of collaborating with two individuals (names withheld) to "undermine the collective will of the people of the communities."
But in a swift response, CNL said: "We have been working collaboratively with the communities around our areas of operation through the Global Memorandum of Understanding, its mechanism for performing corporate social responsibility and do not interfere in the internal affairs of communities".
CNL General Manager, Policy, Government and Public Affairs, Mr. Esimaje Brikins, said: "As  a company that has operated in Nigeria for over five decades, CNL is committed to building partnerships with the communities around its area of operations based on mutual respect, trust,  high level of  transparency and business ethics."
CNL encourages its community stakeholders to adhere to the rule of law and constructive dialogue in the resolution of issues".
While other communities claimed the petition was borne out of envy and jealousy and insisted the  two  individuals mentioned in the petition were only peace makers and do not control all the communities in the field
The petitioners however, claimed that the accused persons had installed their cronies into "a new executive and that Chevron only take directives from. This is set to tear the community and DIBI Field operations into shred if immediate action is not taken to stem this ugly trend."
They appealed to President Buhari to call Chevron and the accused persons to order, noting that "throughout the tenure of the outgone executive Council there was peace and tranquility across the Field majorly because of the transparency of the process of the establishment of that Executive Council".
The petition was signed by Austin Ayiowuoritsede, Eniyan Tonwe, Prince Godson Omajugho, Gabriel Ebimami and four others for the communities.