By Ochuko Akuopha
OLEH—TRADITIONAL rulers and Presidents General of Isoko oil bearing communities in the Oil Mining Lease, OML 30,  have decried the non employment of their indigenes by Heritage Energy Operational Service Limited, the operators of the oil block.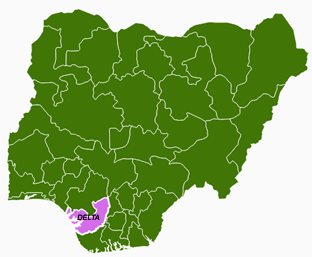 Speaking at Oleh during a meeting of the community leaders with the new management of the company held at the instance of the Chairmen of Isoko North and South Local Government Areas Delta State, Mr. Emmanuel Egbabor and Mr Itiako Ikpokpo, President General of the Isoko Development Union, IDU, Chief Iduh Amadhe lamented that the Isoko nation was being short changed in the scheme of things in the company.
He said: "Our children are not being employed and we are very angry about it. If you look at the employment list of Heritage, almost 80 percent of them are non indigenes, so the host communities are not being represented.
"We are uncomfortable with the GMOU structure, so we believe that after the expiration of the present one, we want to manage our own fund from OML 30. We want our own community development board because we produce 65 percenr of the crude oil in OML 30."