By Chioma Obinna
No fewer than two million persons in Nigeria and four other Africa countries are to receive Oral Cholera Vaccine, OCV, under the World Health Organisation, WHO, largest cholera vaccination drive.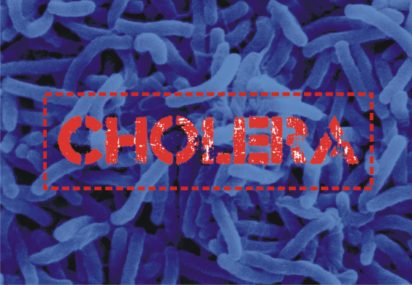 Specifically, Nigeria will be getting 1.2 million doses to protect around 600,000 persons in the emerging cholera outbreak in Bauchi State, where more than 1,700 cases had been reported.
The other four African countries in the campaign include; Zambia, Uganda, Malawi, and South Sudan.
WHO Director-General, Dr Tedros Adhanom Ghebreyesus, said the campaign was sequel to the spate of cholera outbreaks across Africa.
The vaccines, funded by Gavi, the Vaccine Alliance, were sourced from the global stockpile.
According to Ghebreyesus, oral cholera vaccines were key in the fight against cholera.
"But there are many other things we need to do to keep people safe. WHO and our partners are saving lives every day by improving access to clean water and sanitation, establishing treatment centres, delivering supplies, distributing public health guidance, training health workers, and working with communities on prevention.
"The burden of cholera remains high in many African countries. As of 7 May, 2018, many countries are facing cholera outbreaks, with at least 12 areas or countries reporting active cholera transmission in sub-Sahara Africa.  Recent developments in the use of OCVs show that the strong mobilisation of countries and partners can effectively tackle the disease when tools for prevention and control are readily available," he stated.
On his part, Chief Executive Officer, Gavi, the Vaccine Alliance, Dr Seth Berkley said: "This is an unprecedented response to a spike in cholera outbreaks across Africa. We have worked hard to ensure there is now enough vaccine supply to keep the global stockpile topped up and ready for most eventualities."