By Agbonkhese Oboh
Jose Foundation, an international non-governmental organisation that protects children against sexual exploitation, has demanded firm action against child offenders across the country.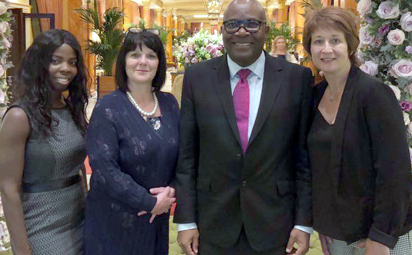 A statement by the Foundation's President, Prince Martins Abhulimhen in Abuja, to mark 2018 Children's Day, frowned at the persistent attacks on minors in homes, schools, camps of the displaced persons, religious places among others, a situation it said cannot be allowed to continue.
To curb the problem, Dr. Abhulimhen said: "Jose Foundation is organising a high-powered workshop to train key stakeholders in child development on how to identify and address chilkd sexual exploitation, CSE, from June 11 to 14."
Abhulimhen advised parents to stop giving out their children as child bride as they end up being sexually abused, adding "we at Jose Foundation believe the elite in our society will never give their girl-child in marriage before the age of 18, but poor people in our society encourage their girl-child to be married out before age 18.
"The root of this issue is poverty. CSE is destroying the future of our children. Culture and tradition do not play any role here; but poverty. So tackling abject poverty in our society will help solve sexual exploitation of children."