By Benjamin Njoku
Meanwhile, Chairman, Board of Trustees,AGN, Prince Ifeanyi Dike has refuted Ibinabo's claims, insisting that she was duly informed about the meeting.
According to him, "When a meeting is called and you form a quorum, the meeting would hold. The absence of one person cannot stop the meeting. I asked Emeka Rollas if he also invited Ibinabo,  and he answered in affirmative. Ibinabo has tried her best She said she is in court, Segun Arinze was in court with Emeka Ike when she took over. The guild is a continuum."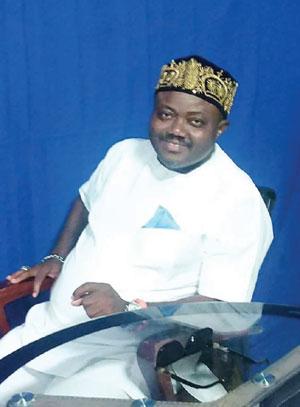 Ifeanyi Dike, however,  advised Ibinabo to give peace a chance as her tenure had ended.
"Ibinabo cannot decide who becomes the president of actors guild of Nigeria. She has no right to sue anybody. It is only the board that can sue and be sued. It was to the credit of the board that she became president. When her tenure is over, you allow others to rule. You have done your term. The constitution is the constitution. The guild has to move forward. Emeka Rollas emergence is the people's choice. It is the people that came out and said enough of these troubles. We don't have a hand in it. And ever since, the young man has been trying to put things in place. The other day he met with past presidents. That is a good move."
"Again, if the board is not in court who again are you suing? The board is the custodian of the guild and we have said no more court cases. We have settled everything. Before, she was against Emeka Ike now she has joined Emeka Ike. What are they coming together to do? Let her relax and face other businesses. AGN has moved on.
We are a professional body. Nobody should hold anybody back. Her tenure is over. Does she want to rule forever? All state chapters have decided to move on. Let us move on. The guild is nobody's property. If you cannot obey simple instruction, why do you want to lead?"  "Are we running a junta?  Maybe there is something in this presidency that the board is not even aware of. It is service to the people. She wants to start behaving like Emeka Ike that was not even elected.  Please, let us move on," Ifeany Dike said.
Recall that, the ex-beauty queen and actress alongside Emeka Ike months back rejected the formation of Government of National Unity,GNU, an interim government under the umbrella of the Actors Guild of Nigeria, and  headed by actor, Emeka Rollas, on the ground that " the AGN matter is still in court."